I'm Dr. H.B Shandilya, Ayurvedacharya (B.A.M.M.S) Bachelor of Ayurveda with Mordern Medicine & Surgery from Govt. Ayurvedic College Lucknow under Lucknow University.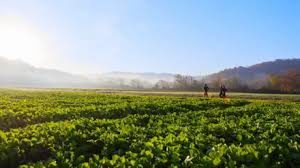 I have a passion for Ayurveda and hold 40 years of Experience in treating the IBS with Unique and Miraculous Poly Herbal Treatment. We hail from a traditional family of Ayurveda experts.
REGARDING OUR TREATMENT FOR IBS
Our Polyherbal formula for IBS is researched and Developed is an absolutely organic and natural method of treatment which comes from a traditional formula of Ayurvedic Sciences. Each of our medicine and cure is carefully Time Tested, Targeted and Result Oriented.
Daya Ayush Therapy Centre provides an oral dosage form of Medicine for IBS treatment. Our Centre prepares this polyherbal formula on the basis of principle of Ayurveda described in Ancient Ayurvedic literatures. Ingredients used for preparing this polyherbal formula are grown organically in land of Himalayas.
BENEFITS OF OUR TREATMENT
We assure you that post our treatment you will not complaint of recurrence of syndrome, side-effects, or any other issue. We have crafted this treatment to make the life comfortable and to help develop the confidence in the patients.