IRRITABLE BOWEL SYNDROME TREATMENT
Irritable Bowel syndrome treatment has been offered symptomatically in Modern Medicine. Ayurvedic treatment doesn't only treat the problem but also helps you rejuvenate.
Our polyherbal formula is made up of herbs which have the property of DEEPAN, Aam-Pachan, GRAHI and VATTA – SHAMAK. The ingredients having the property of DEEPAN is the best natural remedy for IBS, Aam- Pachan correct the state of AGNI (Digestive capacity) which is always disturbed in IBS.
The herbal remedy for irritable bowel syndrome consists of ingredients having the property of GRAHI and VATTA-SHAMAK affect or normalize the Colonic –Dysfunction and make the proper coordination between the colon and brain.
The medicine is taken with curd that is ANUPAN (Vehicle) for this medicine. This helps to improve the micro flora of the colon.
The natural cure for Irritable Bowel Syndrome gradually improves the quality of life, helps bring in confidence and corrects the mood disorders if exists any.
Beside medicine, bringing in significant changes in the diet, lifestyle and stress would prove beneficial.
SPECIALITY OF IRRITABLE BOWEL SYNDROME TREATMENT
The treatment offered by us is holistic and offers Spa type approach
Treats the person and not just the disease
Helps boost the confidence
Elevates the mood
Rejuvenates the patient
No any toxic or side effects
Natural remedies for IBS extended by us is sure to help the patients with the best treatment.
Irritable bowel syndrome (IBS) is a frequent large intestine condition. Irritable bowel syndrome (IBS) causes stomach discomfort and irregular bowel motions. IBS is considered "incurable" by many specialists. We personally walk with and assist individuals in permanently reversing their IBS. Bloating Abdominal pain/cramping Excessive gas…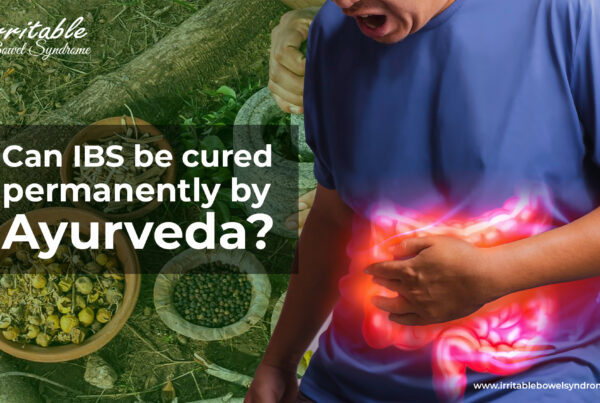 Ayurvedic tips that can help you in IBS Eat less fried foods, processed meals, meats, oils, dairy products, and other fatty foods. These foods may trigger IBS symptoms like diarrhoea and abdominal discomfort by forcing your colon to constrict suddenly. Avoid spicy meals, which may…
Irritable Bowel Syndrome (IBS) is a chronic digestive illness marked by stomach discomfort, bloating, diarrhoea, and periods of constipation. The cause is unknown. Treatment focuses on symptom management based on the many processes in the aetiology. Several patients have resorted to complementary and alternative medicine…
"I am Sujeet Singh from Patna 32 years . I was suffering from IBS-D from last 8 Years . I Took so many allopathic and Homeopathic medicines but no permanent relief . I came to know about Daya ayush therapy from Internet . I discussed centre for my problem . After discussing properly they provide me herbal medicine for my IBS D problem . I took their treatment for 4months .Now I am completely cured from my problem . Thanks to the Daya Ayush Therapy centre , doctor and staff for giving me personal care during treatment period"

Sujeet Singh

32 Years, Patna
"I was suffering from IBS since past 1 year and it was affecting my social as well as personal life badly. Then, I got to know about this centre in Herbertpur. I am glad I opted to get my condition treated here via their 100% safe and effective Ayurvedic approach."

Amit Dev
"Post pregnancy, I suffered with IBS and it caused me a lot of stress. However, once I visit this centre in Herbertpur, my symptoms have been massively relieved. Their medicine worked wonders for me!"

Anjali
"The doctors at this centre are really well qualified and I was able to treat my symptoms of IBS successfully with the herbal medicines they gave."

Mahesh
"I am a 46 year old female who has had digestive complications and symptoms since childhood. However, now I am able to ease my symptoms via the herbal medicines and Ayurvedic treatment this centre offered me."

Pooja Sharma

Co Founder, Coffee Inc
"I am Ritesh age 32 from Jharkhand a patient of IBS from last 11 years . After trying so many options I got treatment from Daya Ayush therapy centre for 3 months and now I am cured fully . Centre assessed me properly through my patient information and conversations . It was IBS -D and then medicine was prepared for me. I felt medicine was personalised only for my problem. Thanks a lot to centre and staff for caring me for every thing.
Thanks again"

Ritesh

Age 32, Jharkhand
"I am Dheeraj Kumar from Jammu 32 years . I develop IBS 5 years before . Took so many allopathic and Ayurvedic medicines but no relief . I contacted Daya ayush therapy centre for my problem . After discussing properly they advised a personalised treatment. I remained under their treatment for 3 months .Now I am free from my problem . Thanks to the Daya Ayush Therapy centre and doctor for being always available to meet my every problem during treatment period."

Dheeraj Kumar

32 Years, Jammu
"Myself AlKa Singh , I am 66 years old . I was suffering from IBS for last 10 years , frequency of stool was almost 10 times per day . Stool was loose and semisolid all the time. My body weight was reduced slowly . Took allopathic treatment and other treatments from many years but no results . Suddenly I found Daya Ayush Therapy Centre on internet . I contacted centre , filled up their patient information form and get diagnosed with IBS-D. They provided me single medicine only for all my symptoms. After taking almost 6 months treatment I am fully cured now .I am a happy person so I am writing few lines to get Myself obliged"

AlKa Singh

66 Years, Bihar
"I am 56 years old female from Karnataka .
I was suffering from diarrhoeal condition from last 6 years along with mucous , bloating and slowly weight loss problem .
Tried so many treatments like allopathic, homeopathy and Ayurvedic also but no relief . My social condition was degrading continuously . It also effecting my daily work routine . Every one told me that IBS has no cure . All my medical reports were also normal .
One day I found Daya ayush therapy centre on internet . I contacted them and they provide customised treatment for my problems .After taking one month medicine I feel some positive changes and in 7 months I fully recovered from this disease .
Most important thing is that they provide me only single medicine for this problem
Thanks to doctor and staff for guidance and support during treatment

Divya Patil
Karnataka"

Divya Patil

56 Years Old Female